A vital part of Phoenix Fire Con is growing and perfecting skills together within an international group of (fire) artists.
Workshops are a great opportunity for us to learn and teach. It's fun to develop skills together, no matter what level we are at – beginner or masterclass trick sharing.
In 2019 Phoenix offered about 134 workshops on 11 different spaces, most of them scheduled in advance, some of them spontaneous. Among these we had spinning and fire arts,  juggling, yoga/health, fire insurance, stage make up…
Participating in workshops is free for all attendees of the convention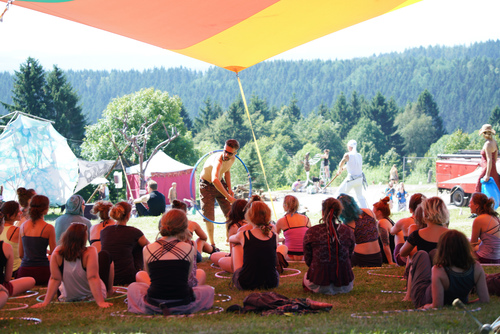 Become a Teacher
If you have great ideas and fun sharing them with other people, Phoenix is a good place to do just that. You want to give a workshop in 2020?
Closing date will be the 1st of Aug, 2020.

If you are not sure which workshop you would like to hold or if you have general questions about the workshops please write to (workshops@phoenix-convention.com ) – our workshop team will be happy to help you.